Rainbow Lighthouse Chat Room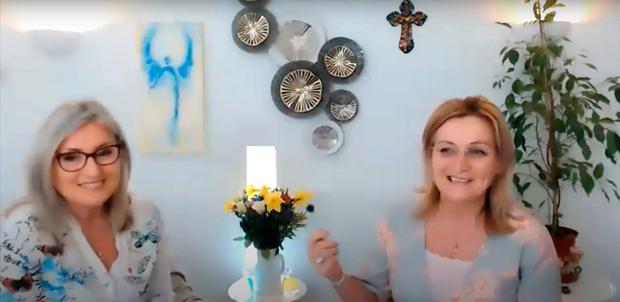 Roisin Eve (right) & Lynda Bryans (left) have teamed up for a live online chat on life and faith
The Rainbow Lighthouse Chat Room is held online each month and is a live 90-minute conversation on relevant topics including alternative living, spirituality, divinity, Q&A and the sharing of wisdom. Rosin Eve has teamed up with Lynda Bryans and special guests to bring hope during these difficult times.
Click HERE to view and book upcoming Chat Room Sessions and all our other upcoming events.
Click HERE to read a recent newspaper feature about Roisin Eve and the Chat Room published by the Belfast Telegraph.